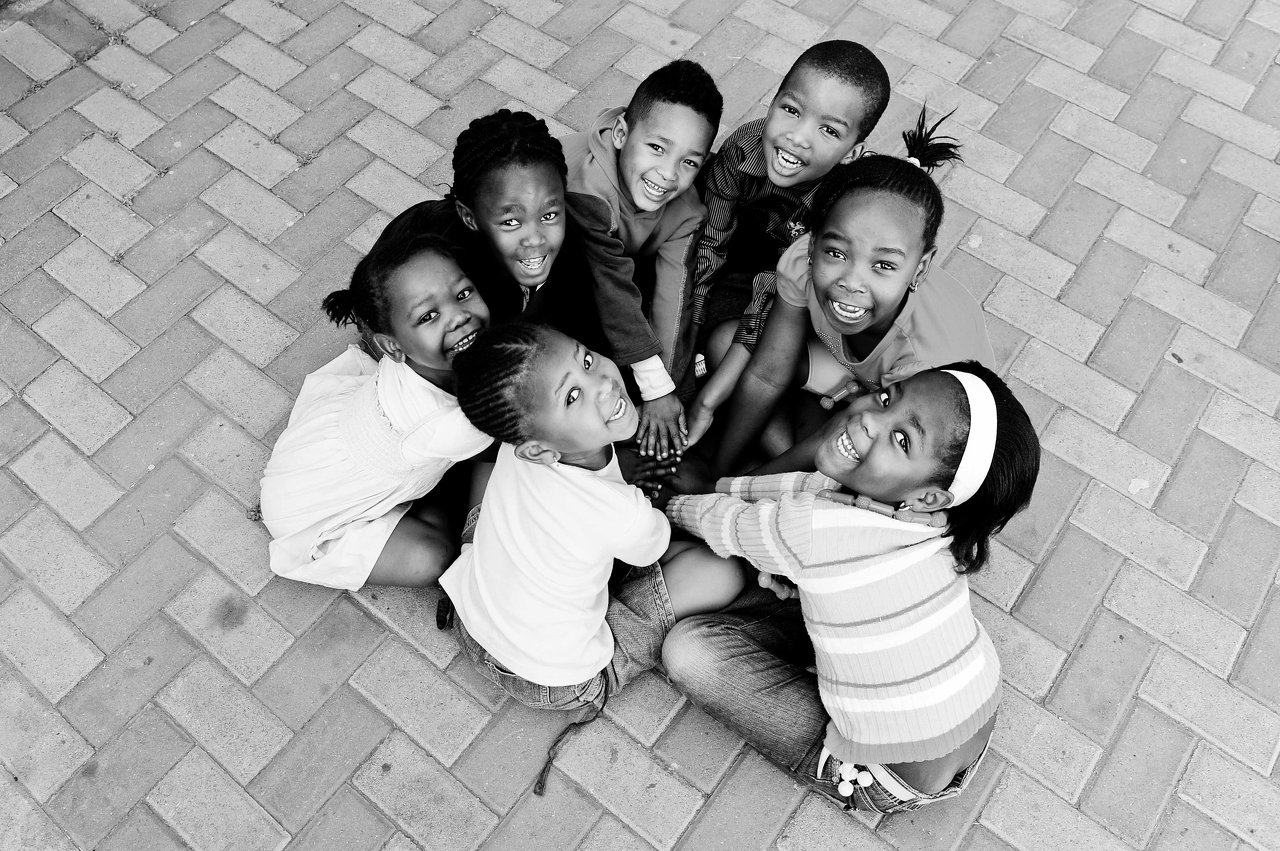 This post comes a lot later than it should, but in some ways it seems apt to blog about my undisputed favourite job of the year as 2011 draws to a close. When I was approached by the Smollan Group's marketing company, the Walnut Office, a few months ago to undertake some photographic work, I immediately assumed the usual corporate portrait shoot, or maybe a year-end event. Turns out this job was something a lot bigger, and more meaningful than anything like that.
Smollan Group funds a number of CSI outreach programmes which have been thoughtfully chosen and which are diverse in their offerings. They include schools and facilities for underpriveleged and handicapped children, orphanages and an AIDS hospice and awareness centre. Smollan had decided to put together a 2012 calendar depicting the work undertaken in these centres, and I was the lucky photographer selected for the job. The shoot was intensive and involved visits to six venues across Gauteng, where I was accompanied and supported by charismatic driver, Brian.
I've captured my moving journey in a series of 2 posts, starting with my trip to the EYETHU school for physically and mentally disabled children in Soweto. I arrived at Eyethu with no expectations, and left with a sense of overwhelming awe in the beauty and openness of the children (many of whom are very seriously disabled), and the dedication and love which is poured upon them by their teachers and care workers. I also left hoping that my photographs would do justice to my experience at Eyethu. Here are some of the shots I captured:
Joy in Art
These teachers should have wings - in my opinion, these are the real-life angels.
Some of the older kids. From toddlers to teenagers - all are included at Eyethu.
My next stop, later the same day was at CHRIST CHURCH Care Centre in Hillbrow. Christ Church is an orphanage with a Christian ethos that focuses on taking care of abandoned children and this affected by HIV/AIDS. Children at Christ Church get a warm bed to sleep in, nurturing, food and homework supervision - all the things required to live happy, functional lives. My favorite image from Christ Church is the last one - the shoes which lined the wall of one of the girls' rooms.
Tea time in the boys dorm
The girls' dormitory
Hands (and feet)
Playing in the courtyard, late afternoon
My next visit, later that week was to IKAGENG - a community-based organization in Soweto which provides services to over 2000 children who are affected by HIV/AIDS by offering lessons, counseling, household food baskets and other support services. Most of the kids were writing exams when we visited, but i was really captivated by the Ikageng art studio which exemplifies a true community model. Ikageng provides the space, and art materials to Soweto-based artists, and in return these artists give art lessons to children in the community. Wouldn't it be great if this model was applied more broadly in our country?
One of the artists in Ikageng's art studio and below, some of his work
Another artist, and a very cool giant snake artwork made from recycled car parts and tyres
If you enjoyed this post, read on in 'Reaching Out - Part 2'.